Virtual reality
Total immersion in a virtual environment
The omnipresence of 3D in all areas.
Virtual reality allows you to fully immerse yourself in a world reconstructed in computer graphics.
Our expertise allows to reconstruct any decor and environment with ultra realistic rendering.
Areas of application: video games, VR configurator, VR experience,...
360 ° virtual tour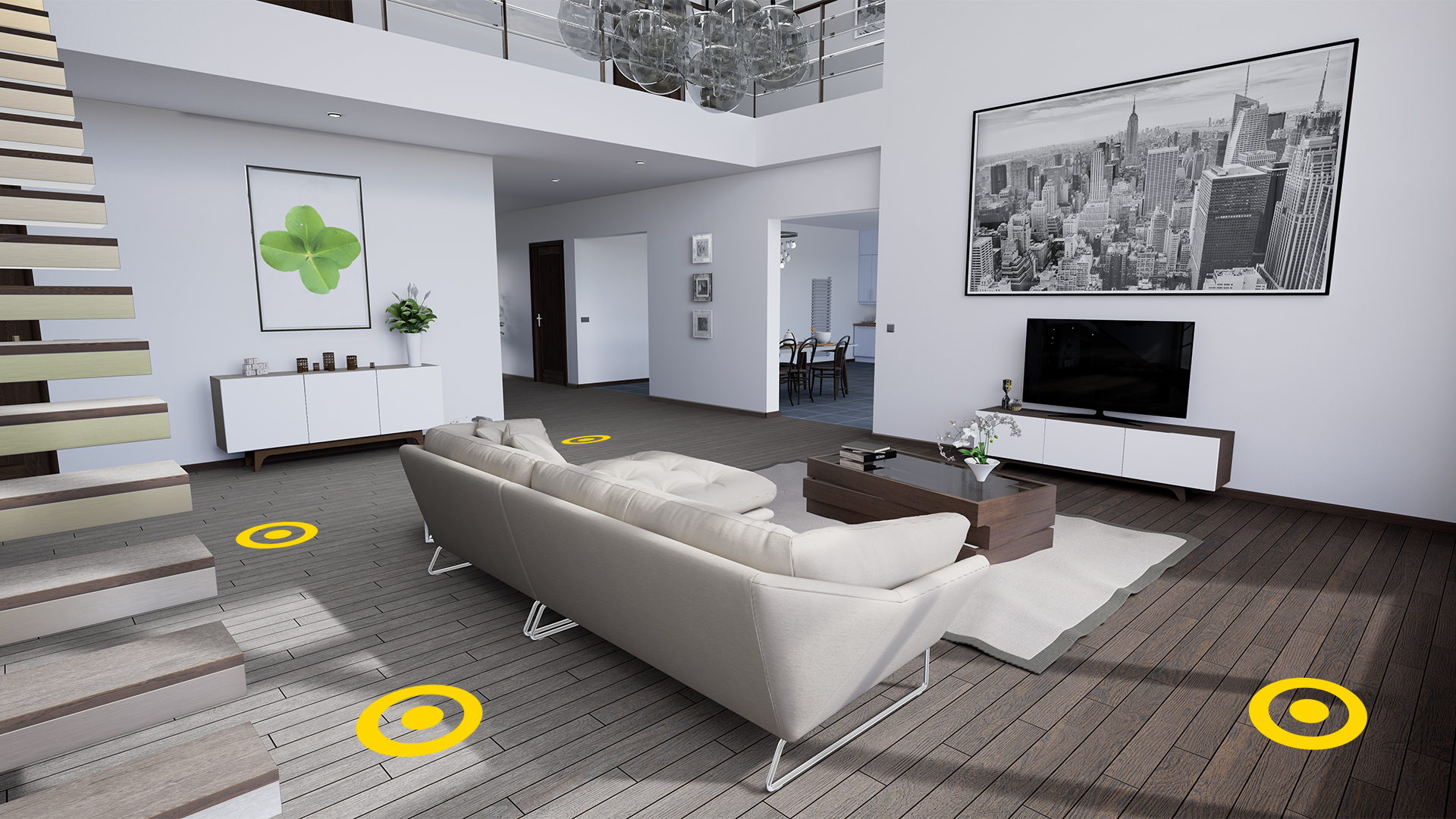 Total immersion in an imaginary or realistic environment projected by video using an immersive headset, on the web or via your smartphone.
This innovative solution allows you to present your creations to your customers in a fun and creative way. Much more than a simple technological tool, it allows the future purchaser to project fully and move freely in the apartment. He can consider the spaces as a whole and enjoy a clear vision of your property. Thanks to the 360 ​​° virtual tour, it is easier to convince your interlocutors and to put forward your creative ideas for your current projects.

We offer real estate players tailor-made digital solutions. Our mission is to help you promote all your projects. We are at your side in all your communication or sales procedures. Our virtual tours can be offered on your website or at your trade shows. They allow you to design unique sensory experiences. The visit of your property is from every angle, it can also be embellished with music and interactive elements.

The 360 ​​° virtual tour can also be compatible with a virtual reality headset. This way you can help your customers immerse themselves in your apartment via a smartphone or tablet. Discover all the possibilities offered by our tailor-made service and ask for your quote. By entrusting us with the creation of your 360° virtual visits you are guaranteed to work with a passionate team that is entirely dedicated to you, from the beginning to the end of your project. Being close to our customers is one of our strengths, do not hesitate to contact one of our advisors to find out more.
Interactive virtual tour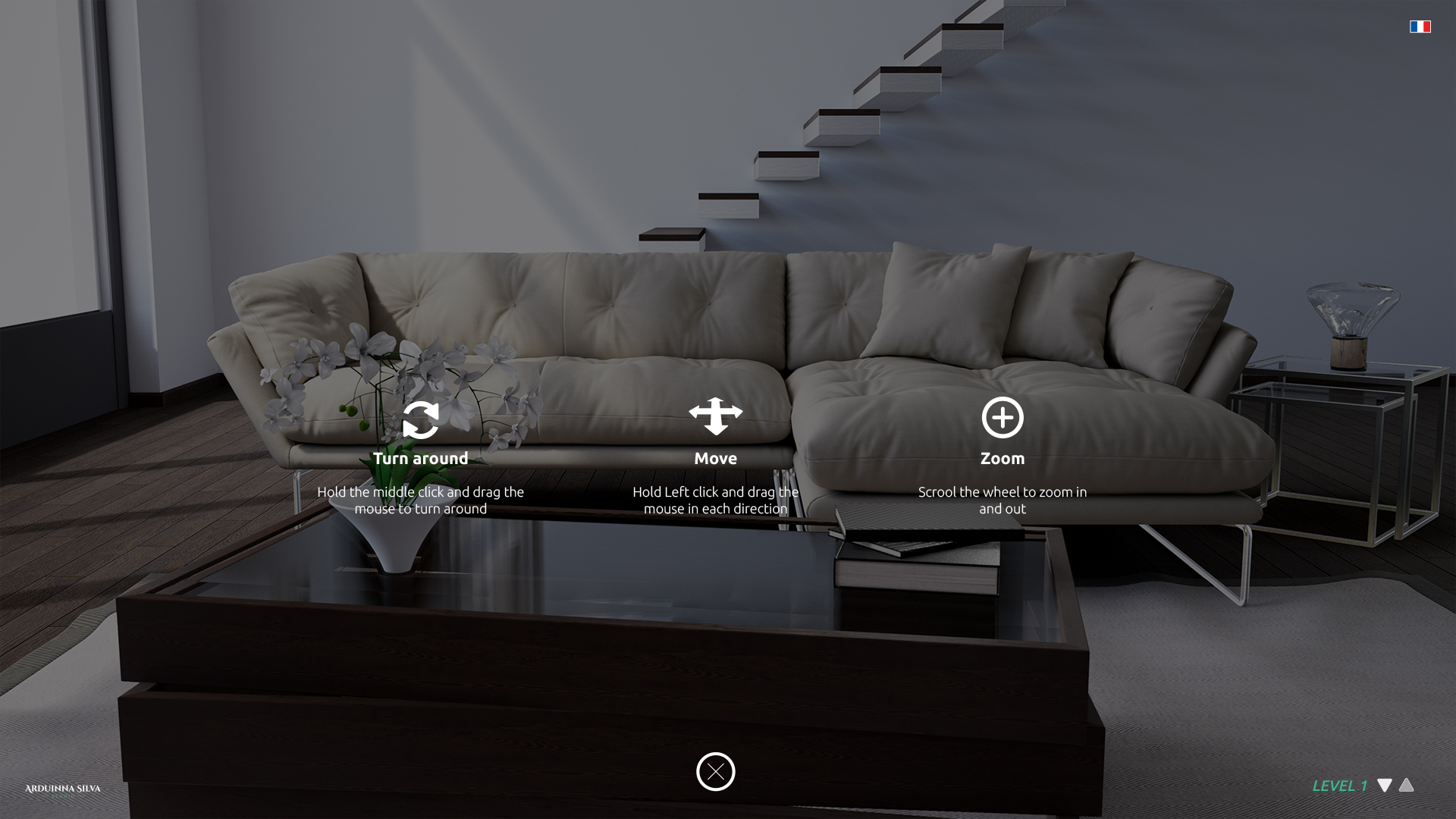 Move freely in a getaway and interact with it, for a visit closer to reality.
Much more realistic than a simple 360​° visit, the 3D virtual tour allows the user to move freely in the space for a smooth visit, closer to reality. A 3D Virtual Tour is interactive and immersive.
Augmented reality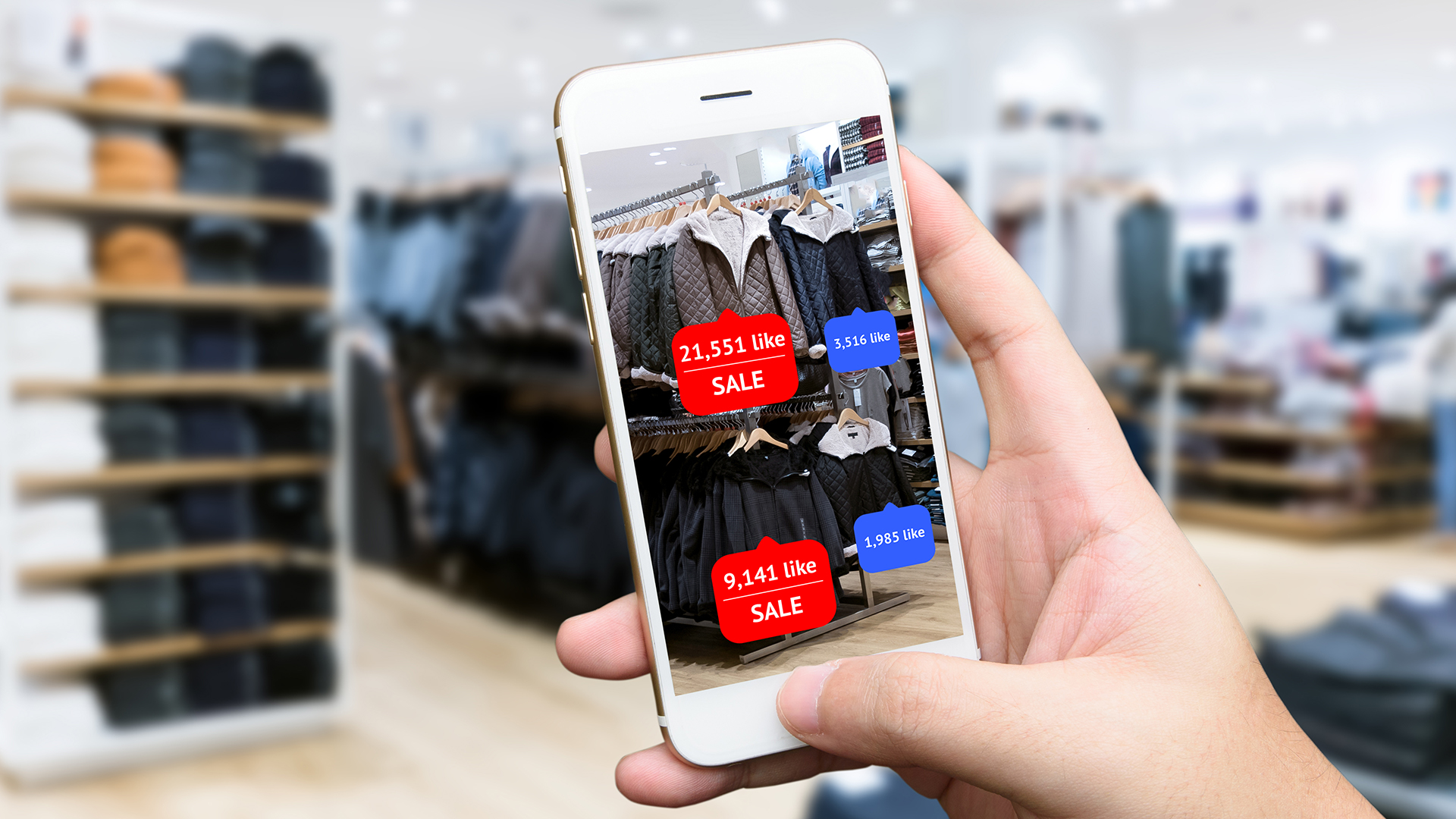 Embody virtual elements in reality.
Augmented reality is the superposition of reality and interactive elements combined in real time. It often refers to the different methods that can realistically embed virtual objects in a sequence of images.

It applies as well to visual perception (superposition of virtual images to real images) as to proprioceptive perceptions such as tactile or auditory perceptions.
What if you filmed your surroundings with your smartphone, characters came to life on screen, superimposed on the filmed environment so realistically that you feel they are part of reality? br> Here is an example of what augmented reality can create, a bluffing experience in total interaction with reality.

Indeed the principle of augmented reality is to superimpose over a scene filmed live, viewable on a screen (video projection, TV, phone, tablet, ...), still or moving images. These images may as well be real elements or 3D computer-generated images, which interact with the ambient decor, with a realism that is often quite strong.
While some applications and games owe their success to this technology, it also fits perfectly into the event world. Whatever the nature of your event, augmented reality animations are sure to attract the attention of your visitors or guests, who do not resist the urge to try this fun and interactive experience.